Closure Home Learning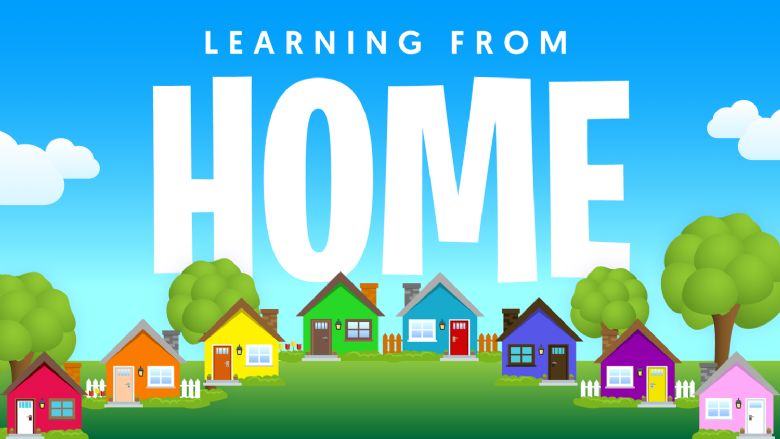 For the start of the Spring Term, we will be learning from home and all information, worksheets and links that you will need to continue your learning will be posted to our Google Classroom page - HERE.
The classroom can be accessed using a parents old smartphone, tablet, laptop or Chromebook and they only need to have a normal Internet browser installed.
Log in using your normal Chromebook log in that you've used in school all year.
Log in:

Username: 19........@nascotwoodjm.herts.sch.uk

eg: 19JoeB@nascotwoodjm.herts.sch.uk

Password: Blue.....19

Accessing Google Classroom
Laptop:
Simple click here.
Apps
There's an app you can get on Android devices and iPhones/iPads.

How to submit work:
How to look at submitted work:
DAILY WORK
Coming to school and having a routine is very important. It makes our lives much easier. They help us achieve all we need to do and keep us focused. Plus they help us our adults at home to get on with what they need to do.
We understand that every house will be different but here is what your timetable might look like.:
| | | |
| --- | --- | --- |
| 9:00 | Reading | Read your own book. |
| 9:30 | Maths | See our Google Classroom |
| 10:30 | BREAK | Get outside whenever you can |
| 11:00 | Literacy | See our Google Classroom |
| 12:00 | Lunch | Get outside whenever you can |
| 1:30 | Afternoon Learning | This will be a whole host of activities, similar to what we do on a normal week at School |

Something Different... to keep you active.
Create your own board game to play with family members.

Learn the alphabet in British Sign Language:

https://www.british-sign.co.uk/fingerspelling-game/#

Can you spell your name? How many seconds did it take you?

Greetings:

Learn about your family history and create a family tree.

Plan and cook an evening meal (with adult supervision, of course) for your family – don't forget to set the table and create your own restaurant style menu! Perhaps your family members can rate the experience based on presentation and taste.

Create an indoor/outdoor obstacle course for your family to take part in.

Research constellations – can you identify any well-known constellations in the evening?

https://www.ducksters.com/science/physics/constellations.php

Make a den in your back garden. Don't forget to post photos on Google Classroom

DIY bowling – create makeshift bowling pins out of your recycling. Perhaps you could decorate your bowling pins too?

Explore the world using Google Earth – where have you been before? Where would you like to go? How far away are the places? How long would it take to walk or fly?

Plan and host a movie night with family. Arrange the room to your preferred style, choose the snacks and the film, and don't forget to create the movie tickets to gain entry to the movies!

Bake cookies/biscuits/ cupcakes (make sure an adult supervises).

Shadow drawing - Please see our post on Google Classroom to see the accompanying picture

Craft: Learn a new skill. E.g. sewing, knitting, embroidery.

Research and memorise the Kings and Queens (UK).

Host a tournament e.g. seated volleyball (with balloons if inside), hula-hooping, penalty shoot-out.

Craft:

Finger painting https://www.youtube.com/watch?v=_Qe8MOhKaiM

If you don't have paints, why not make sock puppets from old/odd socks?

Create your own family song – perhaps you'll choose to include some musical instruments.

Set up a camp in your back garden (living room). Will you camp out overnight? Be sure to send a photo on Google Classroom of your set-up.

Make fruit kebabs (with adult supervision).

Indoor/outdoor garden tea party or picnic with family. Will it have a theme? Perhaps you'll choose to dress up!
Maddie, from Ceebies 'Do You Know', and Greg broadcast live from their house, all about science!

They started this during the first school closures and have continued to do weekly programmes ever since. They are all on YouTube an well worth a watch as there are lots of activities you can do yourself at home.

During the first closure in 2020, everyone started to do PE Lessons with Joe Wicks, the body coach.
Art
This is great way to practice your artist skills, but also relax in an afternoon. We do like the step by step tutorials on oksketch.com but also we love (well Mr Moonie) a bit of Let's Draw Star Wars.
As the experts in developing skills and bringing adventure to young people, the scouts want to do what we can to help.
They normally love the great outdoors, they've pulled together some inspired indoor activity ideas. Keep yourselves learning new skills and having fun (and help your mum and dad avoid hearing 'I'm bored' every 30 seconds) all in #TheGreatIndoors. LINK HERE