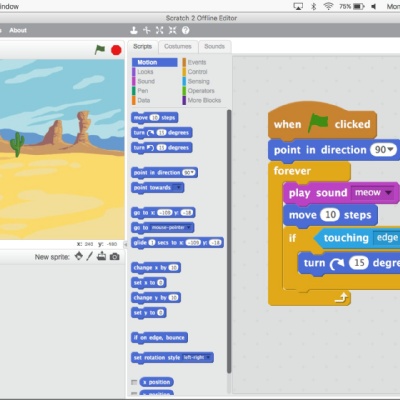 Making your own game
Published 04/09/17
---
In this computing unit, you will be coding a series of computer games.
We will be using a programme called Scratch, which we have installed on the computers in school, but you might like to download a copy of the program at home - download Scratch.
What to do?
Start at Level 1 and move on to Level 2 and then 3.
Once you have completed these activities you will need to use all the ideas you have experienced to create your own game.
LEVEL 1:
LEVEL 2:
LEVEL 3:
Read More